Our values are at the core of our business and leadership
Communication, diversity, and innovation are embedded in every aspect of Linkfire's culture. We're approachable and transparent with our partners and clients. We prioritize diversity to ensure that we're equipped for the global industry we serve. And as the company continues to grow, we maintain an entrepreneurial approach to every decision and business process.
Executive Management
Meet the passionate professionals who make up the executive management.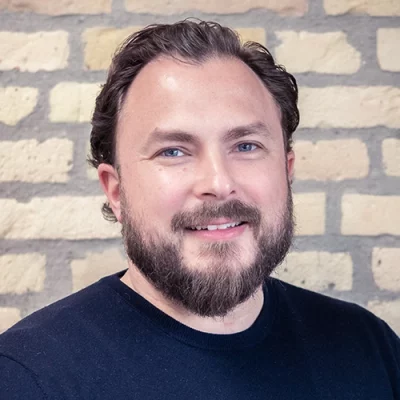 Lars Ettrup
Co-founder & CEO (since 2014)
BORN
1982
PROFESSIONAL BACKGROUND
Lars Ettrup has extensive experience within the technology business sector, from having served as CTO at Nodes (Digital Agency), as well as from having founded and exited Social Media Agency and Look Curious ApS in 2015.
EDUCATION
M.Sc. in eBusiness from the IT-University in Copenhagen, Bachelor's Degree in Film & Digital Media from Middlesex University.
OTHER ONGOING ASSIGNMENTS
Member of the management in Ettrup Invest ApS and Rocket Group ApS.
PREVIOUS POSITIONS
–
SHAREHOLDING
9,816,216 shares.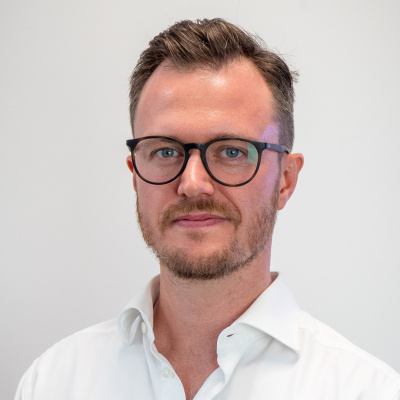 Tobias Demuth
CFO (Since 2017)
Born
1989
Professional background
Tobias Demuth is a finance professional with 14 years of experience with the last 8+ years in financial management positions in global companies. Demuth started his financial career at Deloitte as a Financial Auditor which he held for more than 5 years.
Education
Bachelor in Business Administration from University of Aarhus.
Other Ongoing Assignments
–
Previous positions
–
Shareholding
392,764 warrants
Leadership Team
Meet the passionate professionals who make up the leadership team.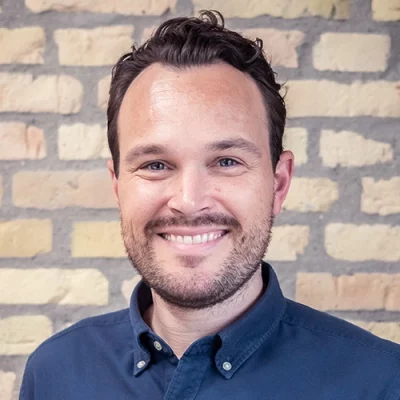 Jeppe Faurfelt
Co-founder & CCO (since 2014)
BORN
1984
PROFESSIONAL BACKGROUND
As co-founder and CCO of Linkfire, Jeppe Faurfelt has gained a vast experience within commercial strategy, operations, and developing the client-facing organisation to drive overall business growth. Before joining Linkfire, Faurfelt served as a project manager for the MeWe Group, a full-service ad agency specialising in business development, branding, and unique digital solutions. In addition, Faurfelt worked as a marketing project manager for Downtown.dk, where focusing on brand management and website tracking.
EDUCATION
B.Sc. in Social Science and Business Studies from Roskilde Universitetscenter.
OTHER ONGOING ASSIGNMENTS
–
PREVIOUS POSITIONS
–
SHAREHOLDING
3,728,198 shares.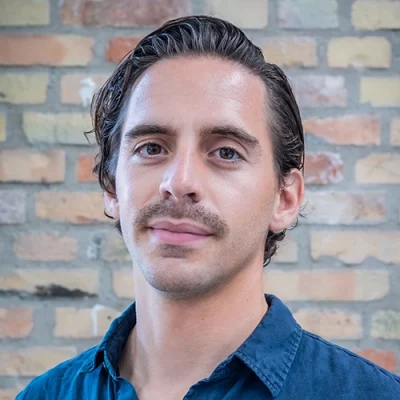 Andrea Arcari
CBDO (since 2017)
BORN
1988
PROFESSIONAL BACKGROUND
Andrea Arcari is a business development professional with a background in partnerships and operations. As a former professional musician turned entrepreneur, Andrea has had experience founding several technology companies as well as working as an artist and band manager in the earlier part of his career.
EDUCATION
Bachelor's Degree in Foreign Language and Literature.
OTHER ONGOING ASSIGNMENTS
–
PREVIOUS POSITIONS
–
SHAREHOLDING
906,787 shares.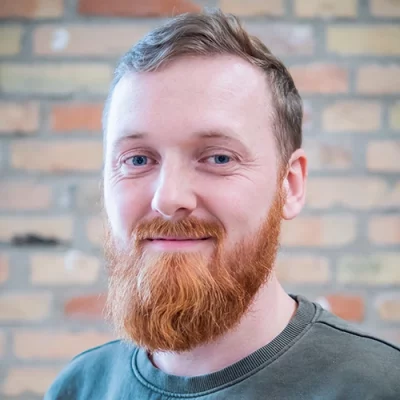 Jannik Jepsen
CTO (since 2016)
BORN
1989
PROFESSIONAL BACKGROUND
Jannik Jepsen has a M.Sc. in Interaction Design, and an extensive experience from various projects on consumer connectivity within in-car infotainment systems in collaboration with brands such as Volvo and Continental. Jepsen has had various student jobs related to Web and graphical design for eCommerce and marketing purposes, and has more than 5 years of experience of managing and developing Linkfire's infrastructure, technology and product.
EDUCATION
M.Sc. in Interaction from Aalborg University.
OTHER ONGOING ASSIGNMENTS
Director of JJepsen Holding ApS.
PREVIOUS POSITIONS
–
SHAREHOLDING
503,923 shares.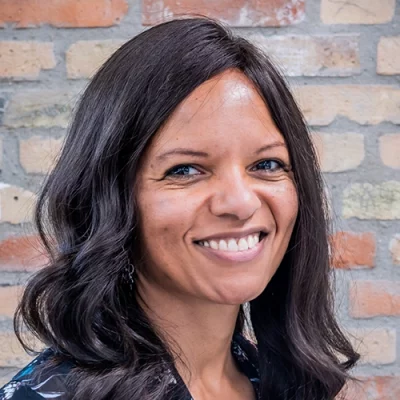 Tina Ndlovu Finsen
Chief People & Culture Officer (since 2022)
BORN
1974
PROFESSIONAL BACKGROUND
Tina Ndlovu Finsen is an experienced People and Culture professional who joined Linkfire in 2022. Ndlovu Finsen is well versed in all people-related aspects of business and has spent most of her career working actively in leading positions in the interface between organizational strategy, performance and succession management and employee development.
EDUCATION
MSc in Human Resource Management from Copenhagen Business School
OTHER ONGOING ASSIGNMENTS
–
PREVIOUS POSITIONS
Ndlovu Finsen worked as HR Director at AltaPay (formerly Valitor) between 2018 and 2021, where she was responsible for building the HR function from scratch. Before that, she served as Head of HR for Denmark, Norway and Iceland at Linde between 2016 and 2018. At Linde, Ndlovu Finsen was responsible for Group People and Culture for +400 employees, managing teams in Norway and Denmark and overseeing all HR responsibilities in Iceland.
Prior to that, Ndlovu Finsen served as Learning and Development Manager at Canon between 2015 and 2016. In this strategic position, she focused on organizational development and performance management for growth. Ndlovu Finsen ran Canon's Nordic's "Voyage" Talent Program and managed to get a 15% increase in engagement in the Product Solution team via engagement labs. Ndlovu Finsen has also worked as HR Business Partner at SimCorp between 2007 and 2014, a dual role focused on HR operations and employee and leadership development in the organization. Ndlovu Finsen's efforts delivered a 50% increase in quality and quantity of applicants for all positions.
SHAREHOLDING
–